Saturday 18 May 2019  to  Sunday 19 May 2019 @ 12.00 – 4.00 pm
EDZELL CASTLE AND GARDEN
The Lindsays and the Covenant
Overview
Get a sense of the standing of the Lindsay family from the beauty of their lordly seat. Its highlight is the great garden added in 1604, which has enclosing walls featuring decoration unique in Britain.
What to see and do
Amble around the great garden, a unique and very beautiful addition, best seen when the bedding plants are in bloom (early July).
Seek out the delightful summer house where the Lindsays would relax on a fine summer's evening
Look inside the tower house, a fine example of a typical 16th-century nobleman's residence
Visit the Lindsay Aisle – the family's burial vault – in the ancient graveyard near Edzell
Take our fun fact-finding quiz while exploring the castle. Available on site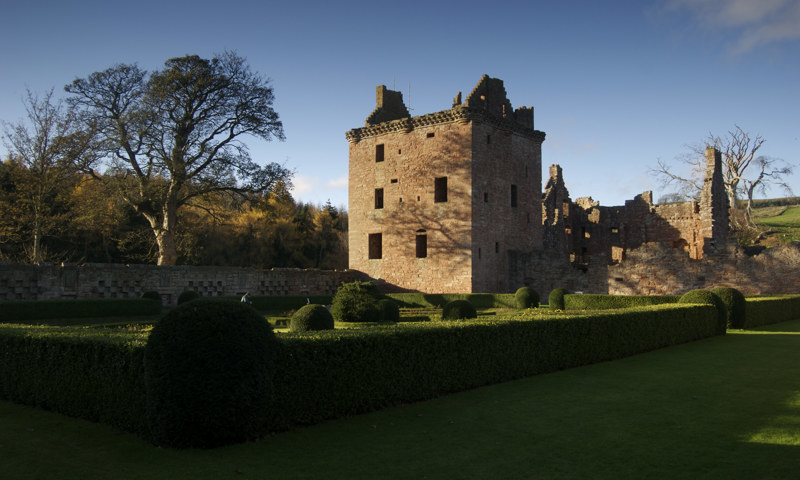 Visit:
https://www.historicenvironment.scot/visit-a-place/places/edzell-castle-and-garden/
for more details and pictures.   The castle is open daily from 9.30 am to 5.30 pm April – September.  Last entry 5.00 pm.
Sunday 19th May 2019  @ 2.00 – 5.00 pm
BALCARRES GARDENS OPEN DAY
Colinsburgh KY9 1HN
The Earl and Countess of Crawford and Balcarres
T: 01333 340205 (Estate Office)
The gardens at Balcarres are outstanding in the spring and will be bursting into life with a great array of interesting plants and trees. Many of the magnolias and rhododendrons will be in full bloom and the borders will be bursting into life with daffodils, tulips, snowdrops, primroses, primulas and polyanthus. The woodland area and Chapel Walk will also be at their best with many different hostas, trilliums and other interesting and diverse plants, shrubs and trees.
Directions: Half a mile north of Colinsburgh off A942. Bus to Colinsburgh.
Openings:
Sunday 19 May, 2pm – 5pm (2019)
Admission £6.00, children free.
The charity "East Fife and Scooniehill Riding for the Disabled" SCIO  will receive 60% of money raised from the event.